GD Star Rating
loading...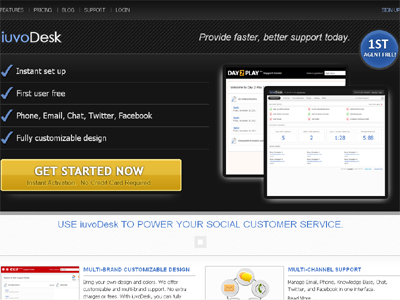 What it does:
iuvoDesk is a cloud customer support platform. Phone, Chat, Email, Knowledge Base, Twitter, and Facebook in one elegant agent interface.
How it beats the competition:
We are the only product which support posting to external web services such as order management systems or external CRMs.
Site:
http://www.iuvodesk.com/
Twitter:
http://twitter.com/iuvodesk
Facebook:
http://www.facebook.com/iuvodesk

Cloud Customer Support - IuvoDesk,