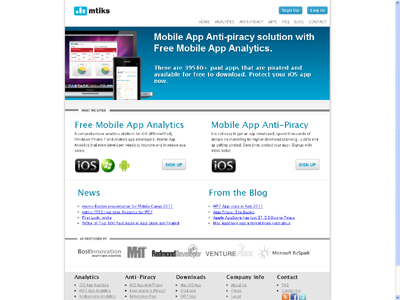 What it does:
A library which gets injected in App publisher apps and distributed through Apple AppStore. If the app ends up in the hands of pirated users, mtiks tracks and let the publisher run different campaigns to convert them into dollars.
How it beats the competition:
No other company have this technology yet.
Site:
http://www.mtiks.com
Twitter:
http://twitter.com/mtiksllc
Facebook:
http://www.facebook.com/pages/Mtiks/153801304667907

 
Anti-Piracy for iOS apps - mtiks.com,