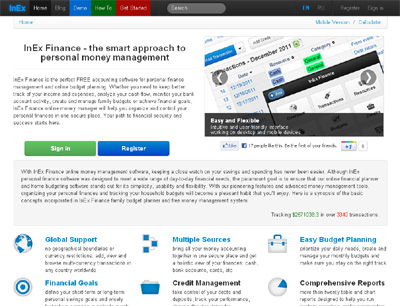 What it does:
InEx Finance is a free web-based money management software that lets you organize your personal finances quickly, efficiently and securely. It features basic and more advanced tools to help you keep track of daily expenses in multiple currencies, plan household budgets, manage debts, set financial goals, organize your own events calendar with associated financial transactions and much more. The site uses a creative approach to personal financial planning intended to make this entire process easy and fun. A wide range of comprehensive reports and graphs will ensure that you not only track your daily transactions, but get a complete picture of your financial situation, see future trends, analyze spending habits and easily recognize any shortcomings.
InEx Finance online money manager can be securely accessed from any desktop or mobile device with Internet connection. The fully functional demo version allows you to give this service a thorough test drive before registering. InEx Finance will help you proactively take control of your family finances and work towards achieving financial independence.
How it beats the competition:
Unlike many other similar expense tracking and budgeting tools, InEx Finance lets you manage transactions in multiple currencies within the same resource (whether it be cash, bank account or credit card) under a single login. Moreover you can create a virtually anonymous account, all you need to provide is a valid email address and password upon registration. In addition to its online financial tools, InEx Finance also makes it easy for you to create your personalized calendar of one-time or repeated events and associate financial transactions to them. The system will generate financial operations on the due dates and send you advance email reminders to make sure that you are always up-to-date on your projected income or expenses. On top of that, you can synchronize these reminders with your Google Calendar, which makes InEx Finance a great time management system as well.
Site:
https://www.inexfinance.com/
Twitter:
http://twitter.com/#!/InexFinance
Facebook:
http://www.facebook.com/pages/InEx-Finance/245017932224450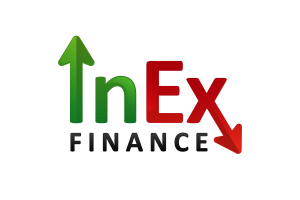 Easy Personal Money Management - InExFinance.com

,