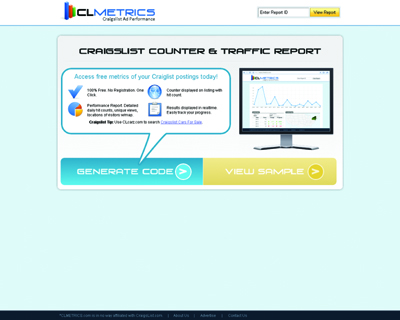 What it does:
Craigslist Counter & Traffic Report. Access free metrics of your Craigslist postings today! Counter displayed on listing with hit count. Performance report provides detailed daily hit counts, unique views, locations of visitors w/map. Results displayed in realtime. Easily track your progress.
How it beats the competition:
100% Free. No Registration. One Click.
Site:
http://www.clmetrics.com

CLmetrics.com - Hit Counter for Craigslist

,