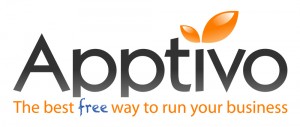 What it does:
Apptivo is a free, web based business management platform for small businesses and startups. All major business processes like
– CRM
– eCommerce
– Inventory Management
– Sales and Marketing
– Human Resource Management
– Project management
etc.
can be managed through Apptivo.
How it beats the competition:
Its a totally integrated tool versus the numerous other tools which just provide functionality in one area
eg. sales force is only CRM
basecampHQ is only project management
bigcommerce is only ecommerce etc.
Site:
http://apptivo.com
Apptivo.com - The Best Free Way To Run Your Business,