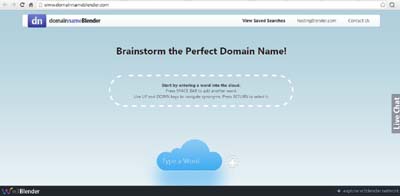 What it does:
domainnameBlender helps you find unique, descriptive domain names for your websites and apps. Simply enter a couple key words that describe your subject and use the synonym lists to discover great, unregistered domain names. The smooth search and checkout process makes finding and purchasing the perfect domain name easier than ever!
How it beats the competition:
1.) Powerful JS UI
2.) A huge database of synonyms
3.) Ability to save searches
4.) Bulk domain registration
5.) WHOIS for non available domains.
Site:
http://www.domainnameblender.com/
Twitter:
https://www.twitter.com/@dnblender
Facebook:
https://www.facebook.com/pages/Domainnameblender/543008512397319

Brainstorm the Perfect Domain Name - Domainnameblender.Com!

,