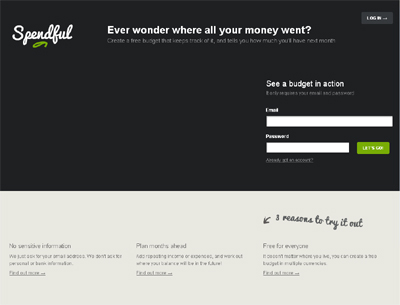 What it does:
It lets you track every income, expense and transactions, quickly and easily. And let's you see your finances months or years into the future. It only requires an email & password to sign up.
How it beats the competition:
I think the ability to see into the future of my finances is awesome, and I can tweak income or expenses to make sure I'm okay 6 months down the line. I'm also trying to make sure it doesn't get in the way – it should just do the calculations for me.
Site:
http://www.spendful.com
Twitter:
http://twitter.com/#!/Spendful
Facebook:
http://www.facebook.com/spendful
Budgeting Made Easy - Spendful.com,