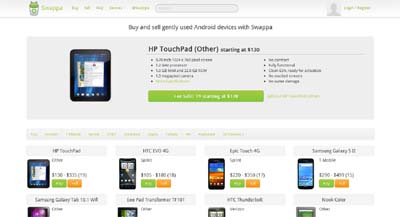 What it does:
Swappa is a safe, simple marketplace for buying and selling gently used Android devices. Swappa is different in that only fully functional, ready to activate devices are allowed to be bought and sold. And it's incredibly easy to use.
Swappa provides a streamlined experience for buying and selling. It is a painless alternative to eBay and Craigslist for buying and selling Android phones and tablets.
How it beats the competition:
Swappa is safe. Unlike Craigslist or eBay, only fully functional and ready to activate Android devices are allowed on Swappa. That means buyers don't have to worry about weeding through phones with bad electronic serial numbers, water damage, or cracked screens.
Swappa is easy. Creating a listing to sell is free and only takes a few minutes. Buying a device is easy too because there are no auctions and prices already include shipping costs and other fees.
Swappa is inexpensive. Sellers don't pay fees on Swappa. Buyers pay a small, flat fee already built into the listing price when a device is purchased. Less fees mean better prices.
Swappa is simply the best way to buy and sell gently used Android devices.
Site:
http://swappa.com
Twitter:
https://twitter.com/#!/swappa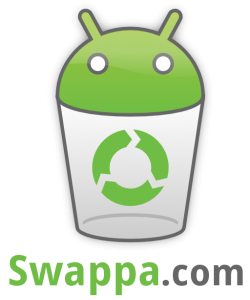 Buy and Sell used Android Devices - Swappa.com

,