What it does:
The free CallByText service let you make cellular calls from any country in the world using your Skype account and save on local and international calls (especially when roaming), No Hardware, No Software No Internet connection needed. Just send SMS (text message) with the number you wish to talk and that's it! Immediately after you will receive a call with your requested number on the line.
How it beats the competition:
It has no competitors! CallByText is a Free service, which provides you a powerful way of saving on your calls.
Forget everything you network operator offers you, with CallByText you can reduce your monthly bill to a few dollars.
Site:
http://www.callbytext.com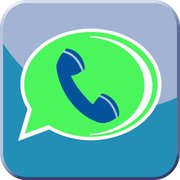 CallByText - Make Skype Cellular Calls Anywhere - No Internet Connection Required

,