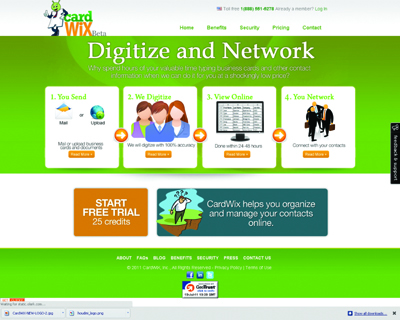 What it does:
CardWiX is a web-based business card and contact data transcription service. We help transcribe contacts from business cards, sign-up sheets, private membership lists, directories, rolodexes, event marketing lists, electronic forms and so much more.
How it works:
Upload your documents to our website. Within 24-48 hours, we will digitize your documents and you will have online access to your list in three downloadable formats in Excel, CSV and VCF. That means your data is ready to be imported into e-mail marketing applications such as Outlook or ConstantContact or other e-mail delivery services. You can also import them into your customer relationship management system (CRM) software such as Salesforce.

How it beats the competition:
Business card scanners cannot guarantee 100% data accuracy because it uses optical character recognition (OCR) technology that can't read handwritten notes in say, business cards. Because business cards come in different colors and fonts, it can also affect the quality of the data when it goes through a business card scanner. An error in the data could make the information useless making marketing efforts more expensive if there's no quality control in place.
CardWiX, on the other hand, can guarantee 100% data accuracy because it uses human workforce. Each data is verified and reviewed by multiple workers. Because data is human-verified, it can process handwritten notes on business cards and other documents. We currently have a network of hundreds of workers and we can tackle big and time-sensitive projects.
Other web-based services only process business cards but CardWiX goes beyond by processing any electronic document or hard copy contact information like membership lists or private lists.
Site:
www.cardwix.com
Twitter:
http://twitter.com/#!/CardWiX
Facebook:
http://www.facebook.com/pages/CardWiX/199501536729244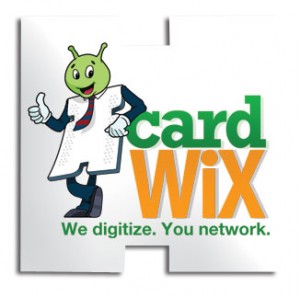 CardWiX - Business Card and Contact Data Transcription Service

,