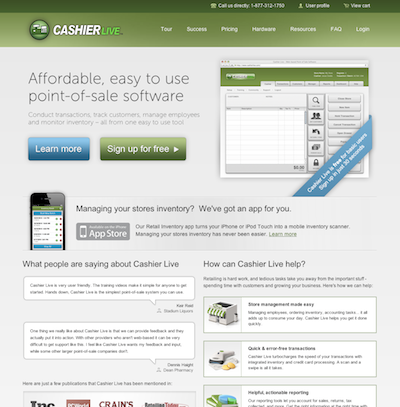 What it does:
POS software and hardware solutions are available through Cashier Live. With Cashier Live, it's easy to know more about your customers, popular products, & inventory through a simple reporting suite that's accessible remotely.
How it beats the competition:
Cashier Live enables clients to conduct transactions, track customers, manage employees and monitor inventory – all from one easy to use tool.
Site:
http://www.cashierlive.com/
Twitter:
http://twitter.com/#!/CashierLive
Facebook:
http://www.facebook.com/CashierLive
CashierLive.com - Web Based POS System Solutions for Any Small Business

,