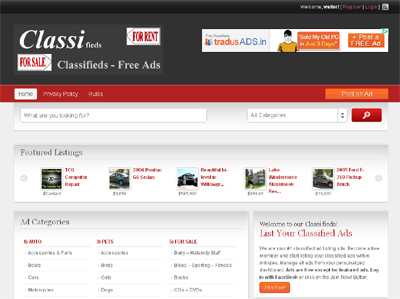 What it does:
We are your #1 classified ad listing site. We are here to help people and businesses buy and sell items and services.
How it beats the competition:
Classi Classifieds is designed with several considerations in mind. The best consideration is a Facebook login ability.  Classi Classifieds is hosted on a fast server, giving pages to customers quickly. The layout of Classi Classifieds makes it very easy to navigate. There are only two posting options; free and featured, less confusing for the customer.
Site:
http://www.classifieds-freeads.com/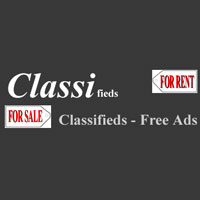 Classified Ad Listing - Classi Classifieds

,