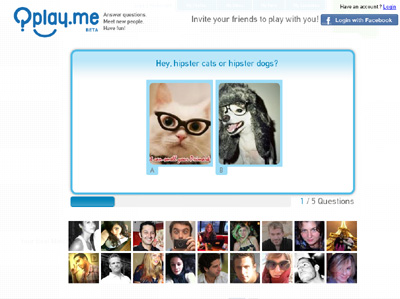 What it does:
Qplay is a new way to communicate with people. A social platform where you can create, share and play with questions, find like-minded people and learn a thing or two about who you are… 🙂
How it beats the competition:
In this crowded space of surveys, polls and questionnaires, Qplay offers a different way of approach: Social way on the one side and  visual snappy way on the other.
Instead of boring forms – a visual online card game where you can pick, choose or prefer.
The best thing to experience it: Qplay.me
Site:
http://qplay.me
Twitter:
https://twitter.com/#!/qplay_me
Facebook:
http://www.facebook.com/Qplay.me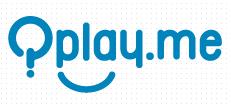 Create, Share & Play with Visual Questions - Qplay.me

,