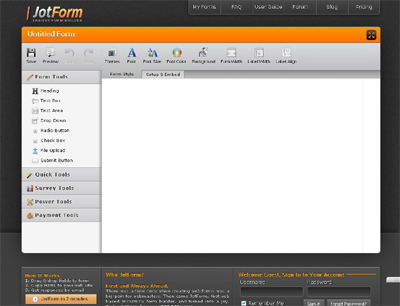 What it does:
JotForm is a web-based drag & drop form building tool which helps you create any kind of web forms. These are some of the forms that can be created: contact, survey, payment, lead generation, event, etc. Once you create your forms, you just copy the source code to your website and you can track your submissions via JotForm or Email.
How it beats the competition:
First of all it is the easiest, because it doesn't require additional information to start creating forms. You just enter the site and create forms immediately. Secondly, it has dropbox and Facebook integrations which are huge, and those are the most wanted features on form builders. Thirdly you can see all of the source code, nothing is restricted, and no advertisements or banners on your forms. Finally, it is fully customizable with CSS codes because we want our forms to be independently manageable.
Site:
http://www.jotform.com
Twitter:
http://twitter.com/#!/Jotform
Facebook:
http://www.facebook.com/JotForm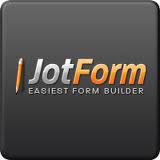 Easiest Form Builder - JotForm

,