GD Star Rating
loading...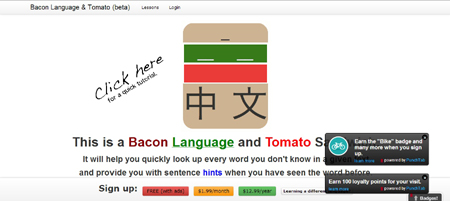 What it does:
Learn Chinese by quickly looking up every word you don't know in a given text. Get hints when you encounter a word you have already studied before.
How it beats the competition:
Lingq is doing a great job with most languages, but not for Chinese.
Site:
http://www.baconlanguagetomato.com
Twitter:
Facebook:

Easily Learn Chinese - BaconLanguageTomato.com

,