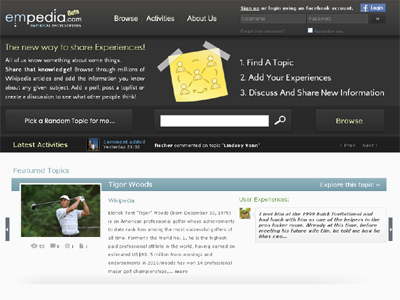 What it does:
Welcome to Empedia, The new way to share experiences…
All of us know something about some things.
Share that knowledge! Browse through millions of Wikipedia articles and add the information you know about any given subject. Add a poll, post a toplist or create a discussion to see what other people think!
How it beats the competition:
No competition yet.
Site:
http://www.empedia.com
Facebook:
https://www.facebook.com/Empediacom
Emperical Encyclopedia - Empedia.com,