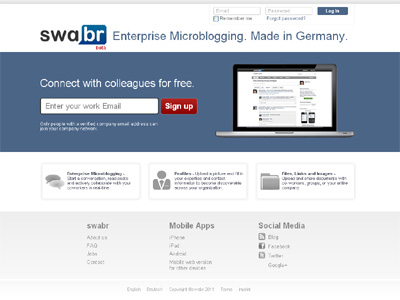 What it does:
swabr is a free, easy & intuitive enterprise microblogging service for companies and organizations.
How it beats the competition:
We are different! swabr concentrates on the single functionality for a simple and fast way to communicate by offering an enterprise microblogging service which is easy & intuitive to use. All other competitors wants to implement a bunch of functions which leads to an enterprise market with multi-complex systems. swabr is easy and intuitive to use.
Site:
http://swabr.com
Twitter:
http://twitter.com/swabr
Facebook:
https://www.facebook.com/swabr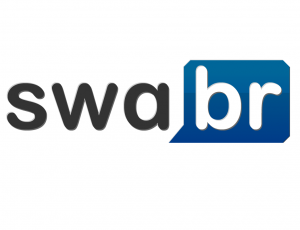 Enterprise Microblogging - Swabr.com

,