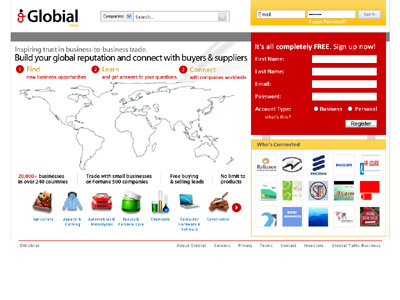 What it does:
We connect businesses everywhere and enable communication in a way that's never been done before in the global B2B market.
How it beats the competition:
We're completely free–others charge $4000-$25000. We have social ecommerce features that make finding, selecting, and communicating with a buyer or supplier easy. We bring networking to the global B2B market.
Twitter:
http://twitter.com/globial
Facebook:
http://www.facebook.com/globial

Find, Select, and Communicate with a Buyer or Supplier - Globial.com,