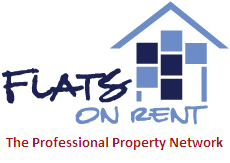 What it does:
Flats on Rent is a platform wherein corporate employees and executives across organisation can connect to each other and exchange information about their rental property needs (letting out & renting in).
How it beats the competition:
The portal helps to connect flat owners and flat onlookers directly and eliminates any middlemen (property brokers and agents) from the transactions.
The pain point that we seek to address is the hardships and troubles we face while we rent out our properties or hunt for a home ranging from finding a suitable contact person, handling the brokers, lack of correct information (as we have to interact with brokers), commission payments to middlemen to name a few.
Site:
http://www.flatsonrent.com
Flatsonrent.com - The Professional Property Network

,