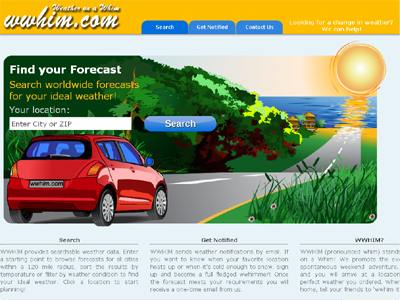 What it does:
WWHIM (pronounced whim) is an informative website that provides weather information in an interactive and easy interface. Visitors can sort weather forecasts within a user defined radius from hot to cold or filter weather conditions to only see the weather they desire. When a destination is selected, useful links to travel planning sites are provided.  WWHIM also provides weather notifications for users who wish to be notified when their favorite location reaches a user-defined temperature. WWHIM caters to a variety of travel enthusiasts including couples, families, the retired RV'ers and college students.
How it beats the competition:
What sets WWHIM apart from other weather websites is the interactive searching and filtering capabilities.  Competitors only allow a user to search the weather at a desired location, where WWHIM takes the approach in reverse – searching for a location with a desired weather.  Users can sort, refine and filter their weather search in several ways, allowing for a fresh approach to travel planning – letting the weather forecast be the guide.
Site:
http://www.wwhim.com
Twitter:
http://twitter.com/#!/WWHIM
Facebook:
http://www.facebook.com/pages/Weather-on-a-Whim/197543206964055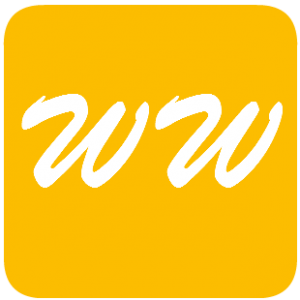 Forecast Your Weather - WWHIM

,