What it does:
We are happy to announce that we officially launched the public beta program for Formspider, our rich Internet application development framework for PL/SQL Developers.
Coding in Formspider is 100% PL/SQL. There is no need to know Java or JavaScript. Every application is 100% AJAX by default. Applications built with Formspider run as DHTML/JavaScript applications in the browser. All Formspider applications run in IE, Firefox and Chrome smoothly without any extra effort. It has a cool IDE, charting, component based UI Design, Web based development… etc…etc… We could go on and on.
However, none of this matters if our users don't like what we have built. We will end up with a nice idea that turned out to be a failure. So above all features and functionalities, what matters most today is what you think of Formspider. We are in the beginning of what hopefully is going to be a long journey (we just launched our public beta after all). The faith of the journey is in the hands of our users. If you support us with feedback, ideas, criticism and candid reviews then we will do everything in our power to make you happy and successful.
We believe PL/SQL deserves a more important role in web development and its potential is not being used well. We believe Oracle Forms was a great product for the challenges of its era and even though the times have changed, the underlying principles of sound application development have not. We believe the PL/SQL community deserves a powerful web framework that is second to none. We believe we are not the only people think that way. We invite you to think together.
If you are interested in new ideas and technologies, make sure you check out our web site. Discover our demos, use our online IDE, watch our tutorials. We need your feedback…
How it beats the competition:
Formspider aims to fill the gap left by the demise of Oracle Forms and also can be described as an alternative to Oracle APEX, as an alternative and better framework.
As a PL/SQL developer, you don't need to know anymore JavaScript or AJAX for developing enterprise Web 2.0 applications. It offers a lot of layout options and powerful transaction management mechanisms that are unique compared with the competitors(for more details check http://theformspider.com/product.php?descid=FormspiderVSOracleApex).
Formspider is the unique PL/SQL web development framework which guarantees true cross-browser support (http://theformspider.com/blog/2011/03/22/true-cross-browser-web-applications/).
Formspider is the new age of PL/SQL web development.
Site:
http://www.theformspider.com/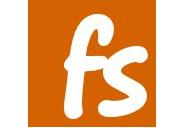 Formspider - Build Amazing Web Applications with PL/SQL

,