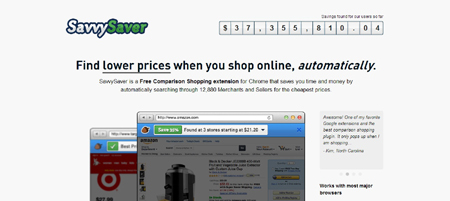 What it does:
SavvySaver is a free comparison shopping extension for Chrome, Firefox, Safari and Internet Explorer. The shopping add-on works on hundreds of retail websites to save you money by automatically searching through 25,000 online stores for the cheapest prices.
How it beats the competition:
New retailers are added everyday with the ability to request a retailer.
Site:
http://getsavvysaver.com/
Twitter:
https://twitter.com/getsavvysaver
Facebook:
https://www.facebook.com/GetSavvySaver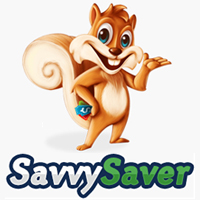 Free Comparison Shopping Extension - GetSavvySaver.com

,