GD Star Rating
loading...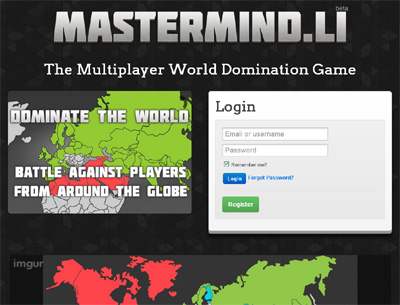 What it does:
Mastermind.LI is a multiplayer world domination game.  Battle against players from around the world in this free multiplayer online game!
How it beats the competition:
There aren't many world domination games that don't require flash, work on iPad, are free and don't suck.
Site:
http://www.mastermind.li

Free Multiplayer World Domination Game - Mastermind.li,