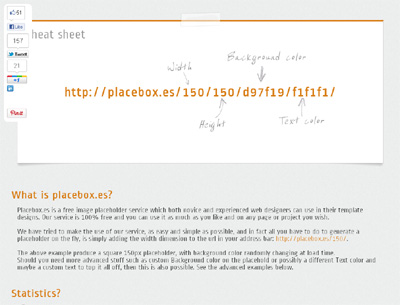 What it does:
Generate on the fly image placeholders for use in your web designs or HTML workings. By specifying a size or dimension the service will render a box with random background color of the desired size.
It's quick, simple and best of all, its 100% to use. Should you wish to pay for the service anyway, your more then welcome to give a link back to the site.
How it beats the competition:
placebox.es beats the competition due to the high amount of costumization possibilities.
Placebox.es possibilities:
– Size
– Background color
– Background gradient
– Text color
– Text size
– Text style
– Custom text
Site:
http://placebox.es
Free on the Fly Image Placeholders - Placebox.es

,