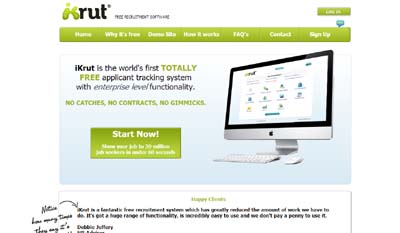 What it does:
Manage all your recruitment from iKrut.
Post your job to 20 free job boards and social media sites with 1 click. iKrut collates all the applications for you ready to login and view. All free.
How it beats the competition:
It's free!!
Why pay $200 a month for a system that you can have for nothing.
Site:
www.ikrut.com
Facebook:
http://www.facebook.com/WeLoveIKrut

Free Recruitment Software - ikrut.com

,