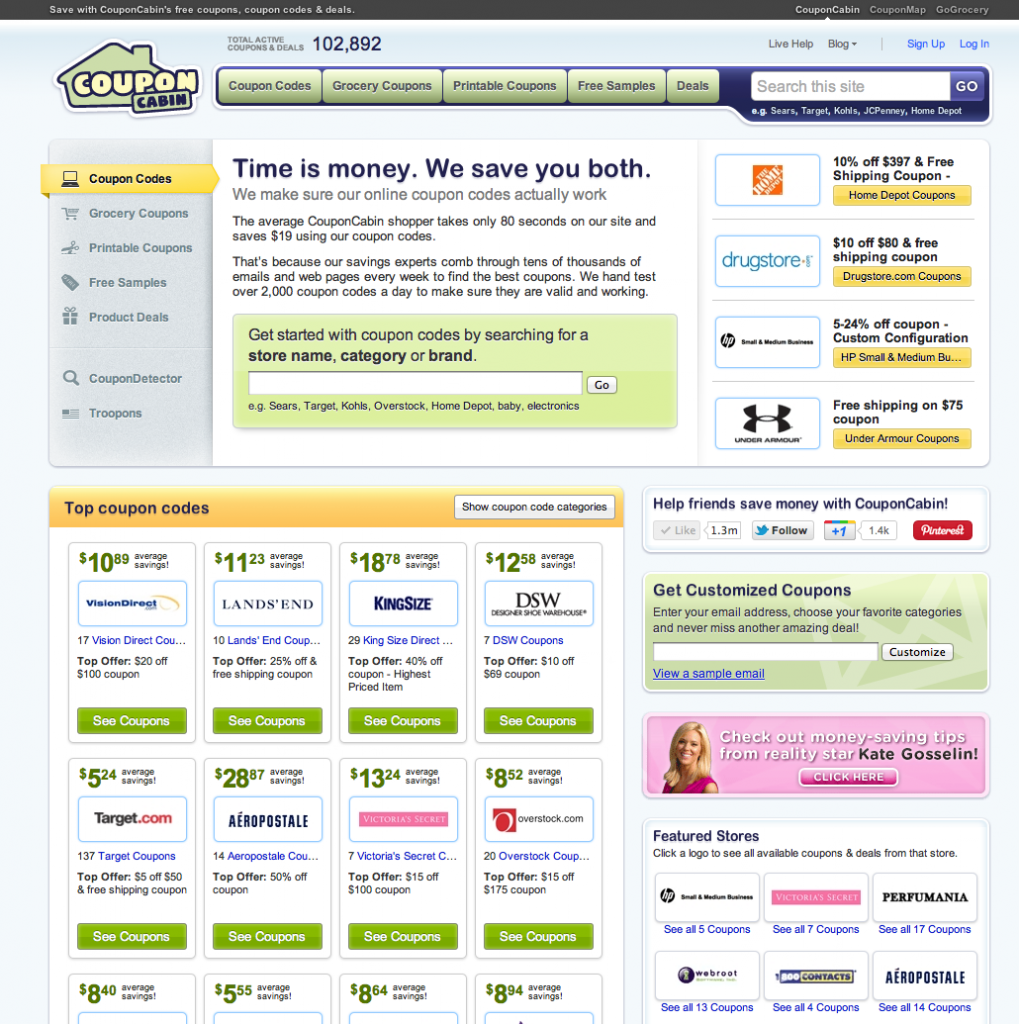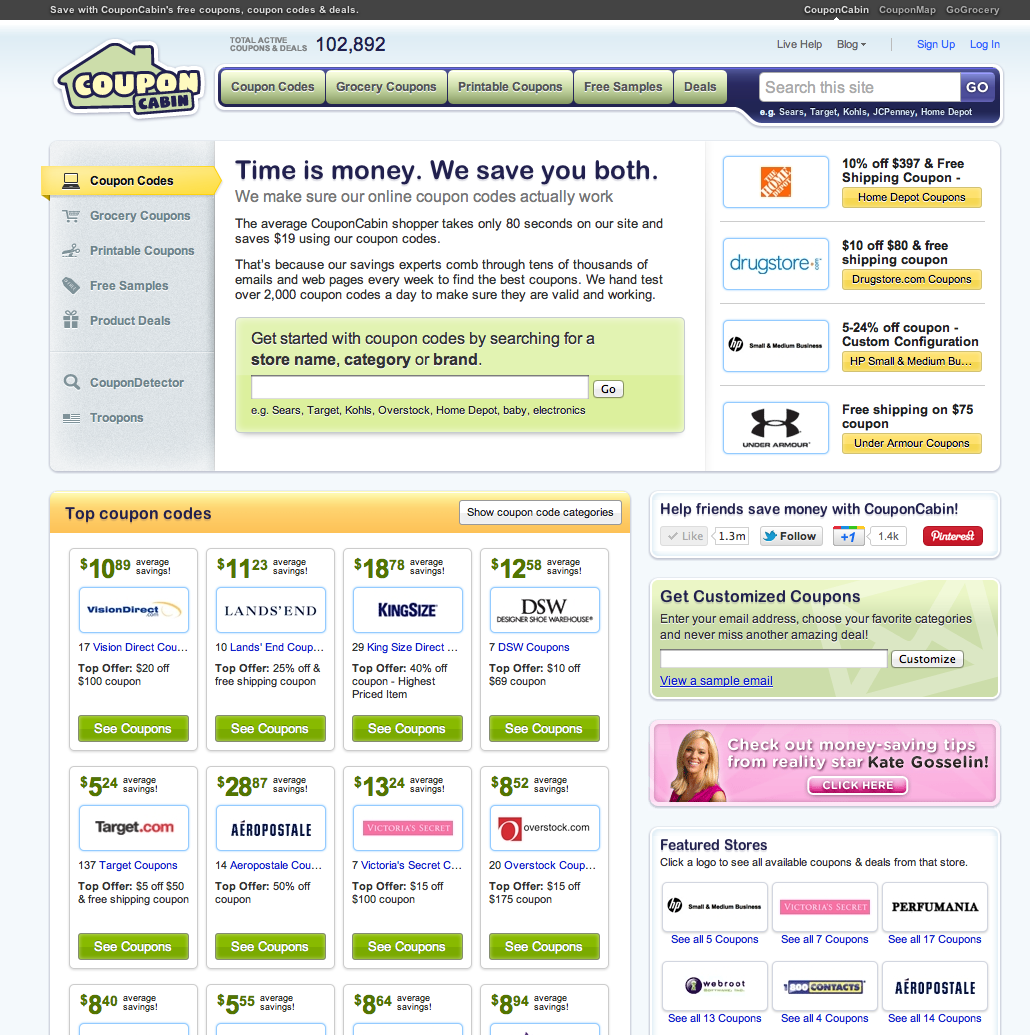 What it does:
CouponCabin.com works with more than 3,700 merchants to create online and printable coupons. Users can grab codes quickly (less than 90 seconds) to save an average of $19, or get coupons delivered to their emails. Registered users earn rewards on purchases that can be redeemed for gift cards.
CouponCabin has been featured in The New York Times, The Wall Street Journal, O, The Oprah Magazine, USA Today, Good Morning America, MSN Money, Good Housekeeping and Yahoo! Finance, among others.
How it beats the competition:
CouponCabin features exclusive and guaranteed to work codes that other sites don't have access to. CouponCabin is updated several times daily and staff hand test over 2,000 coupon codes a day to make sure they are valid and working.
CouponCabin also posts original, helpful content on its blog, which is regularly updated with couponing and money-saving tips from in-house experts and celebrity mom Kate Gosselin. Readers can access valuable offers, learn ways to save on special occasions and view funny infographics related to consumer-buying habits.
Site:
http://www.couponcabin.com
Twitter:
http://twitter.com/couponcabin
Facebook:
http://www.facebook.com/CouponCabin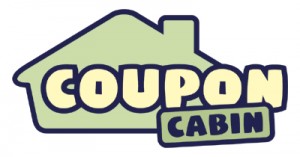 Grab Codes in Less Than 90 Seconds - CouponCabin

,