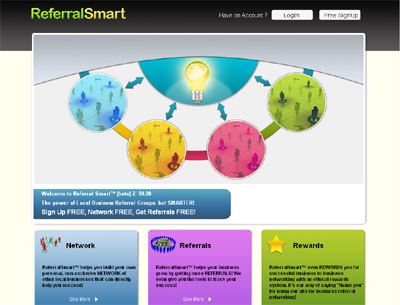 What it does:
ReferralSmart takes local business networking to the next level. No more boring, stringent, expensive weekly meetings at local diners. At our site a member can connect with other related businesses online, form a Personal ReferralSmart Business Network, then give and receive qualified customer referrals from their connections. It's a dynamic alternative to the outdated way most people do business networking and referral marketing.
How it beats the competition:
By bringing local business referral networking to the internet, we are able to help members not only make better business connections, we are able to help them track the referral process, show how well they are succeeding and reward them for helping other members grow, too.
Site:
http://referralsmart.com
Twitter:
http://twitter.com/#1/ReferralSmart
Facebook:
http://www.facebook.com/ReferralSmart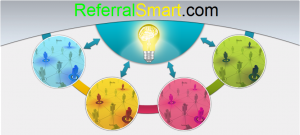 Grow Your Business The Smart Way! - ReferralSmart.com,