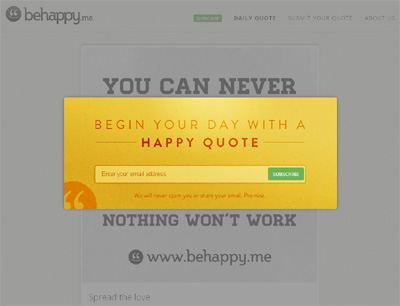 What it does:
We send you an inspiring, beautifully designed quote every day to your email address. If you want, we'll send you the quote on a poster, t-shirt, or computer skin, and more.
How it beats the competition:
Behappy is revolutionizing the daily quote experience. Instead of "just a quote", we're adding the beauty and simplicity of design, making the moment you open the email an impactful experience on many levels of consciousness.
Site:
http://behappy.me
Twitter:
http://twitter.com/behappy_me
Facebook:
https://www.facebook.com/behappyme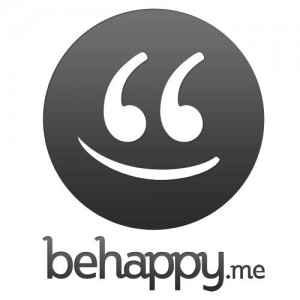 Inspiring, Beautifully Designed Quote Everyday - Behappy.me

,