What it does:
Keewl is a new 2.0 Search Engine that lets you search in the Web, photos, videos, blogs, social buzz, shopping and news. Now it's in beta, but we are going to tweak each section to have a more sociable feeling.
Having the most popular trends of almost any topic in the Internet is necessary right now. Kewl offers you the trending sections and the ability to search anything related to them, whether you want to find photos/videos, or even the most blogged stories of the day.
Why did I start the website?
So the users can take a really fast look at the most important stuff in each section very fast (Current popular searches/Photos of the day/Videos of the day/Most blogged stories/Social Buzz/Most popular news at the time/Best Sellers of the day) and search them in an easy way
We are accepting financial aid at the time.
How it beats the competition:
We know we have competitors, but the main difference is the "trends buzz" feeling we offer.
Site:
http://www.keewl.com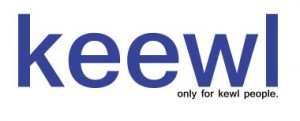 Keewl.com - 2.0 Real Time Search Engine,