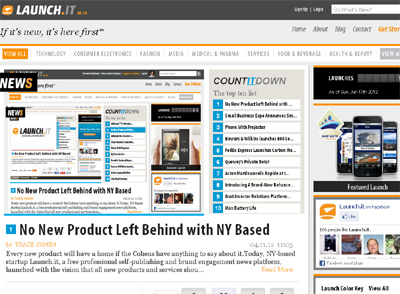 What it does:
Launch.it is a direct-to-consumer, leader generation platform for PR agencies and companies to launch their products, services and ideas.
How it beats the competition:
We are a free self-publishing platform for anyone to launch a product, service or idea – our goal is to unlock the new and create the largest searchable database for all things new.
We beat our competition because we are consumer facing and will drive consumers, professionals and the media to find everything new.
Site:
www.Launch.it
Twitter:
http://twitter.com/#!/launch_it
Facebook:
https://www.facebook.com/launchitnews

Leader Generation for PR Agencies - Launch.it

,