GD Star Rating
loading...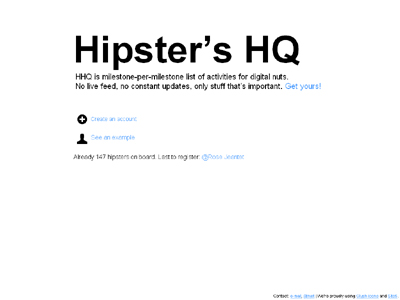 What it does:
A site for digital hipsters. People that do a lot, and want to keep track of it in one place. Check it out at http://hipstershq.com/tenpawelnowak as a preview profile (founder's)
How it beats the competition:
It's 60s to setup, and zero efford to update.
Site:
http://hipstershq.com
Twitter:
http://twitter.com/#!/njet
Facebook:
http://facebook.com/hipstershq

Log of Activities For Digital Nuts - Hipster's HQ,