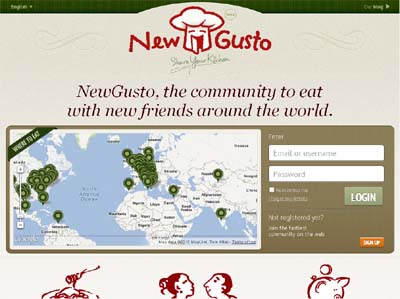 What it does:
NewGusto lets you meet and dine with new people around the world, at their houses, or yours
We want  anyone to meet new people and new cultures through cooking.
We see a new approach to social eating that becomes food surfing
How it beats the competition:
Our competitor focus on the professional advatanges of social eating. Our focus is strictly social and give us a wider audience.
Site:
www.newgusto.com
Twitter:
http://twitter.com/#!/NewGusto
Facebook:
http://www.facebook.com/newgusto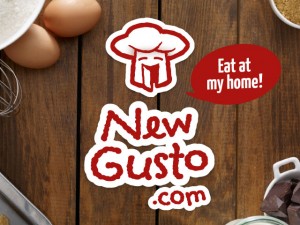 Meet and Dine with New People Around the World - NewGusto

,