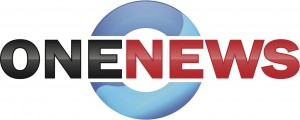 What it does:
OneNews is the one stop shop for citizen generated news content.  Have a smart phone?  Get your content seen around the world.
Images and videos of breaking news can change the world, but only if the right people see them. If you've got the content — we've got the connections. OneNews is guiding the evolution of this digital revolution. We've designed the software infrastructure. We're developing strategic relationships with the key players in media, telecommunications and social networking. We act as a breaking-news broker, facilitating the immediate distribution of citizen-generated news content to the media leaders who will show it to the world.
How it beats the competition:
No Notable competitors.
Site:
http://www.Onenews.com
iTunes:
http://itunes.apple.com/us/app/onenews-worldwide/id402298930?mt=8
Android:
https://market.android.com/details?id=com.onenews&feature=search_result
Facebook:
http://www.facebook.com/onenews

Twitter:
http://www.facebook.com/onenewsapp
OneNews - The App That Makes You Famous

,