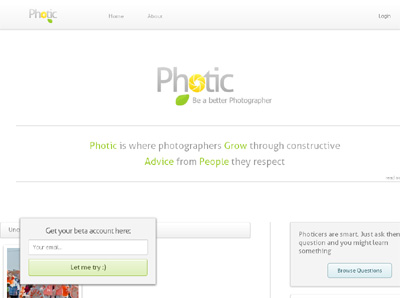 What it does:
Photic is where photographers Grow through constructive Advice from People they respect.
How it beats the competition:
If you have ever posted a photo for critique on forums or the big critique pages you know what kind of critiques you get: "Wow nice shot",  "I like the colors" or "Cool!"
There has been some tries to tackle this. None has succeeded very well. We are succeeding.
Site:
Http://photic.me
Twitter:
https://twitter.com/#!/photicme
Facebook:
https://www.facebook.com/photicme

Photographers Grow Through Constructive Advice - Photic.me

,