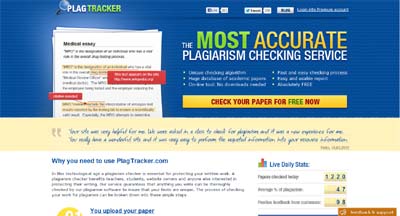 What it does:
Plagtracker provides free plagiarism checking service. Visitors are able to analyse their text and find out how unique is it. Service is mostly dedicated to students, teachers and professional writers. Plagiarism report is delivered in a very simple and pretty form, users can see the amount of plagiarized content and sources of that content on web. We were trying to make it both usable and beautiful at the same time.
How it beats the competition:
Unlike other plagiarism checkers we do not require installing any software on your machine, the tool is site-based and all you need is web browser along with internet connection. Also, we are free-to-use service while almost all of our competitors are paid services. And last, but not least, our algorithm is working for real, not just imitating the results like some other tools do.
Site:
http://www.plagtracker.com
Twitter:
http://twitter.com/#!/Plagtracker
Facebook:
http://www.facebook.com/plagtracker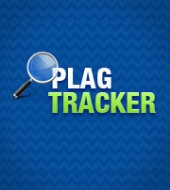 Plagiarism Checker - Plagtracker.com

,