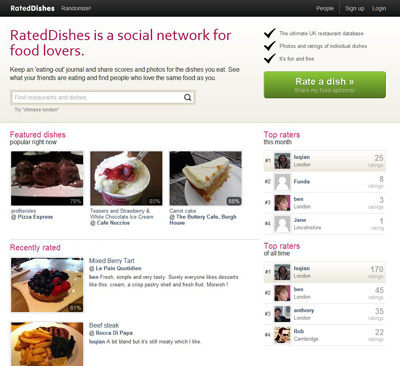 What it does:
RatedDishes allows you to keep an 'eating-out' journal and share your food opinions for individual dishes served at restaurants in the UK.  It is a fully-searchable (and colourful!) database of dishes, annotated with people's ratings and comments.
Over time, we hope that it will become the canonical guide to restaurants in the UK.
How it beats the competition:
RatedDishes has a narrow focus: pictures and ratings of individual dishes.  It is the research tool if you're about to go out for dinner !
Site:
http://rateddishes.com
RatedDishes.com - A social network for food lovers

,