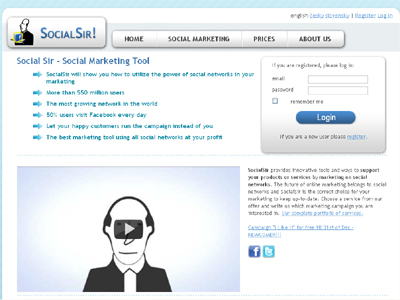 What it does:
SocialSir provides innovative tools and ways to support your products or services by marketing on social networks. The future of online marketing belongs to social networks and SocialSir is the correct choice for your marketing to keep up-to-date.
We"ve created revolutionary service called Campaign "I like it" – check this video:http://www.youtube.com/user/SocialSir#p/a/u/0/3GNqlgi6T0c
How it beats the competition:
We're first who have connected idea of Groupon with power of Facebook. We can generate customers from Facebook fans.
Site:
www.socialsir.com
Twitter:
http://twitter.com/#!/Social_Sir
Facebook:
http://www.facebook.com/SocialSir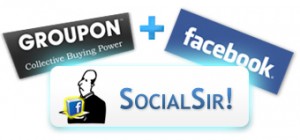 Revolutionary Social Marketing - SocialSir

,