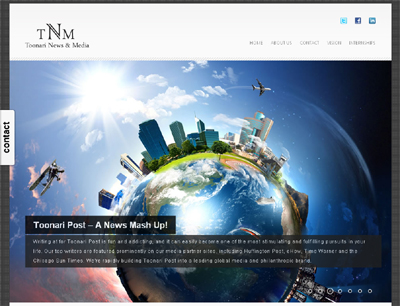 What it does:
Toonari News & Media is a for-profit news media social enterprise start up committed to political and economic democracy.
Toonari News & Media is dedicated to reporting the news with the highest journalistic standards; to informing and analyzing movements for social, environmental and economic justice; and to providing an accessible forum for debate about the policies that shape future generations through our American based online news website Toonari Post (www.toonaripost.com).
How it beats the competition:
We are the first Social Enterprise in the News Media Industry.
Site:
http://www.toonarimedia.com
Social News & Media Media - ToonariMedia.com - ToonariPost.com,