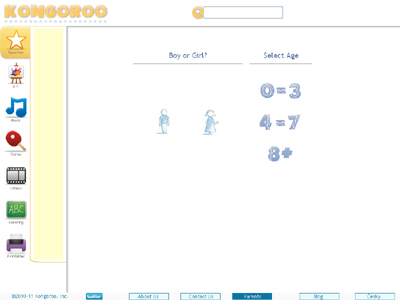 What it does:
Kongoroo aggregates kids sites. Parents can then vote on which sites they like best, and kids can have a safe, fun way to find the very best of the web, just for them.
How it beats the competition:
It's free, fun, and open.  This is some company telling you what your kids want, but the parents themselves saying what they like best for their kids.
Twitter:
http://twitter.com/#!/Kongoroo
Facebook:
http://www.facebook.com/pages/Kongoroo/135837913131155

The Best of the Web for Kids - Kongoroo.com

,