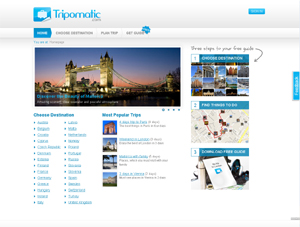 What it does:
The new trip planning website Tripomatic.com focuses on planning of personalized holidays and creating well arranged itineraries that can be downloaded,  shared or printed out by the user.
How it beats the competition:
Tripomatic provides some unique trip planning features and excellent content consisting of thousands of carefully selected must-see tourist attractions all over Europe. We are working hard on adding more and more destinations also from other continents.
Site:
http://www.tripomatic.com/
Twitter:
http://twitter.com/#!/Tripomatic_com
Facebook:
http://www.facebook.com/TripomaticCom

Trip Planner - Tripomatic.com

,