What it does:
Weebiz is a global business center and network that connects companies to its business relations, promoting their products and services.
It gives entrepreneurs access to a dynamic community and a real business opportunities center.
Weebiz also provides companies with a free business manager.
How it beats the competition:
New possibilities for your company.
Enter a business community where your company will meet new partners, products and businesses.
Connect with as many companies and organizations as you like, no matter where they are. Plan and control all your company's activities and relations with the Business Manager, an all-in-one CRM/SRM free tool.
A networking world of business opportunities.
Your company's relations are its most valuable asset. Joining Weebiz you are going to increase them. Here you can engage in profitable relations since we suggest you to other companies and recommend the ones that are relevant according to your business interests. Benefit from connections established by the ones who appeal to you.
New business opportunities should be followed and managed. Weebiz endows your company with the right tools to do it. For example: while using the Business Manager, Weebiz will suggest you potential clients and suppli- ers, enhancing your company's chances to encounter better deals.
Your space, your choices.
By creating an Weebiz account you are not inserting your company in a mere information deposit. Build your business dedicated space where all contents are defined by you: promote your company and its products. Find business proposals, suggest partnerships, report news, follow your favourite members and know who is interested in your offers. Discover all Weebiz potential creating your company's free account.
Weebiz has a fully integrated Business Manager.
Business Manager merges Customer Relationship Management with Sup- plier Relationship Management.
In a single interface, Weebiz account managers (either from buying or selling team) will be able to address all issues related to the business.
Organize every bit of information about your customers and suppliers (whether current or potential)in your own private, dedicated area. Know the daily needs of your company in real time, the scheduled tasks, opportunities to consider and everyone's contacts.
Site:
https://www.weebiz.com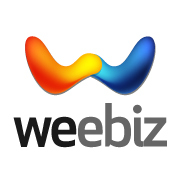 Weebiz.com - The World Is Not Shrinking, It's Networking,