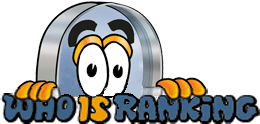 What it does:
Find out Which words draw the Crowds…
"Who Ranks The Web" is the motto of this website and it provides a great online tool to compare the top ranking sites on search engines by targeted keyword(s).
Whoisranking.com also offers a widget that can be used by webmasters which captures keywords that are driven through search engine to help webmasters increase the value of advertising on their websites.
Whoisranking.com also owns the sister domain Whoisranking.me
A Simple But Effective tool for webmasters.
How it beats the competition:
Competition is low to none when comparing to Whoisranking
Site:
http://www.whoisranking.com