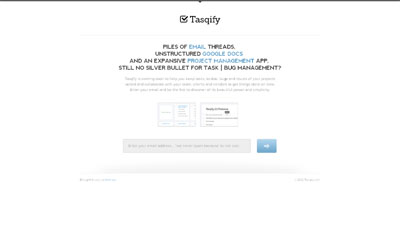 What it does:
Tasqify helps you manage and share tasks, to-dos, bugs and issues of your projects. Collaborate with your team, clients and vendors to get things done on time.
How it beats the competition:
Tasqify makes it incredibly fast and easy to create ans share task lists, so that you and your clients don't waste time in building task lists but actually getting them done.
Site:
http://www.tasqify.com
Twitter:
http://twitter.com/#!/netlings

World's Easiest Task/Bug Management Web App - Tasqify.com

,