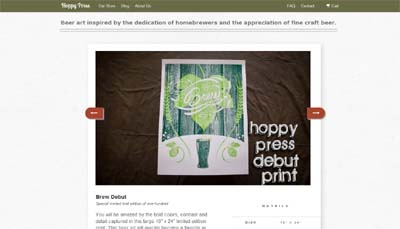 What it does:
We sell handpulled screenprinted art for the homebrewing and craft beer community. All of our prints are printed on high quality artist's paper using sustainable ingredients.
How it beats the competition:
Our competition only seems to offer cheap, glossy, thin posters that don't represent the quality that homebrewers strive for. Hoppy Press strives to offer a quality product that can framed and savored for years.
Site:
http://hoppypress.com
Twitter:
twitter.com/hoppypress
Facebook:
https://www.facebook.com/HoppyPress

Beer Art & Homebrewing Artwork - HoppyPress.com,