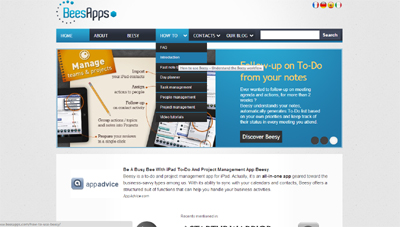 What it does:
Beesy – To-Do application for iPad
Beesy is the All in one App to manage your business activity and manage your meeting.
Beesy provides a smart note taking app / To-Do application that understands the underlying tasks and suppresses unnecessary operations. It addresses 3 main pain points of business meetings:
– Quickly take notes during meetings and do not miss critical information,
– Send instant meeting minutes right after the meeting in less than a minute,
– Easily follow-up on actions with a powerful To-Do organizer reusing 100% of your notes and your calendar.
How it beats the competition:
Beesy is currently available in 8 languages, targeting the AppStore main countries: English, French, German, Chinese, Japanese, Spanish, Italian and Portuguese. We'll be launching South-Korean soon.
It is currently ranked in several AppStores for Productivity: TOP 30 in France / Switzerland / Belgium, regularly TOP200 US and UK and currently expending in Spain and Germany. Since a few days, in the TOP50 Chinese AppStore.
Beesy is currently rated 4 stars in the French AppStore, 4.5 stars in the US store and 60% of our users upgrade their App within 3 days we release a new version. They are very satisfied with the product.
Site:
http://www.beesapps.com/
Twitter:
https://twitter.com/BeesApps
Facebook:
http://www.facebook.com/BeesApps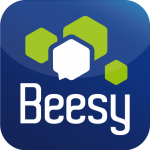 Beesy Taking Note App for Ipad - Beesapps

,