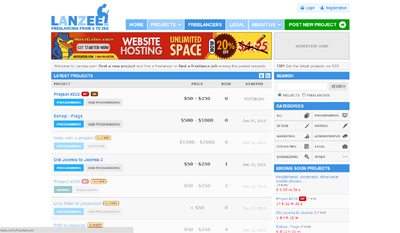 What it does:
Lanzee.com is a vendor that connects buyers and providers in a virtual marketplace that focuses on programming, marketing, writing, administrative, legal, consulting, engineering, and more!
How it beats the competition:
Sealed bids, non-public projects, unlimited projects and bids postings. pm before bid to the author of the project, categories like highly paid jobs etc. And its really extremely easy to use and completely free.
Twitter:
https://twitter.com/lanzeedotcom
Facebook:
https://facebook.com/lanzeedotcom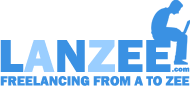 Freelancing from A to Zee - Lanzee

,