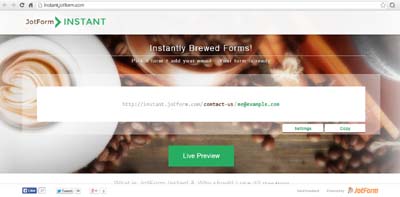 What it does:
Imagine picking a form from 2500 ready-to-use form templates. You can pick any form template, add your email address to the URL and voilà! You have a form that can send emails to you.
That's why we call it "JotForm Instant" . It shortens the time for creating a form and embedding it to any website dramatically.
How it beats the competition:
One of a kind. There's no competition yet.
Site:
http://instant.jotform.com
Twitter:
Facebook:
https://www.facebook.com/JotForm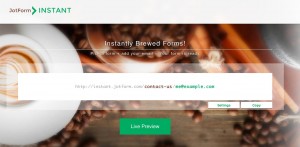 Create a Form That Can Send Emails to You - Jotform Instant

,