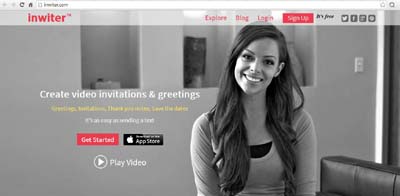 What it does:
Helps users to create custom Video Invitations and Video Greetings online using their own media files. We developed a sleek tool which is integrated with event management features, RSVP options. Would you like to surprise your loved ones, friends for next event or occasion, try Inwiter.
How it beats the competition:
Unlike other Invitation and greeting sites, we help users to create Video Invitations online with in minutes using their own images and video files. They can add captions, add back ground music, send it to guests and share it in their favorite social networks.
Site:
http://www.inwiter.com
Twitter:
https://twitter.com/myinwiter/
Facebook:
https://www.facebook.com/inwiter

Create Custom Video Invitations - Inwiter.Com

,