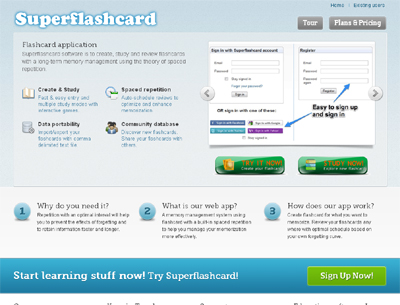 What it does:
Superflashcard is an application that helps you create study and review FREE flashcards. It works as a proficient long-term memory management tool using the theory of spaced repetition.
Why do you need it?
Repetition with an optimal interval will help you to prevent the effects of forgetting and to retain information faster and longer.
What is our web app?
A memory management system using flashcard with a built-in spaced repetition to help you manage your memorization more effectively.
How does our app work?
Create flashcard for what you want to memorize. Review your flashcards anywhere with optimal schedule based on your own forgetting curve.
How it beats the competition:
The system stands out due to the idea that you should review the cards you get wrong more frequently than the ones you get right!
The process is simple: we automatically remind you of when is the best time to review a flashcard. The calculation comes from how many times you have reviewed a card and if you remember it correctly each time.
Site:
http://superflashcard.com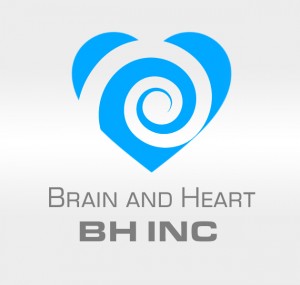 Create, Study and Review Flashcards - Superflashcard

,