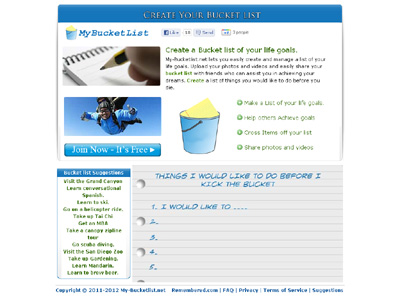 What it does:
You can create your own list of life goals, invite your friends to participate, and help each other complete them. Receive coupons and special offers from vendors to help achieve your dreams.
How it beats the competition:
My Bucketlist uses social media to link you with friends who have similar goals (i.e. skydiving, learning to tango, visiting egypt) and then vendors can send you coupons to achieve those dreams.
Site:
http://my-bucketlist.net
Twitter:
http://twitter.com/#!/Bucketlist_App
Facebook:
http://www.facebook.com/pages/My-Bucketlist/102875636481959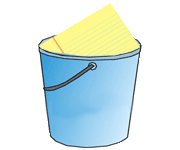 Create Your Own List Of Life Goals - My Bucketlist

,